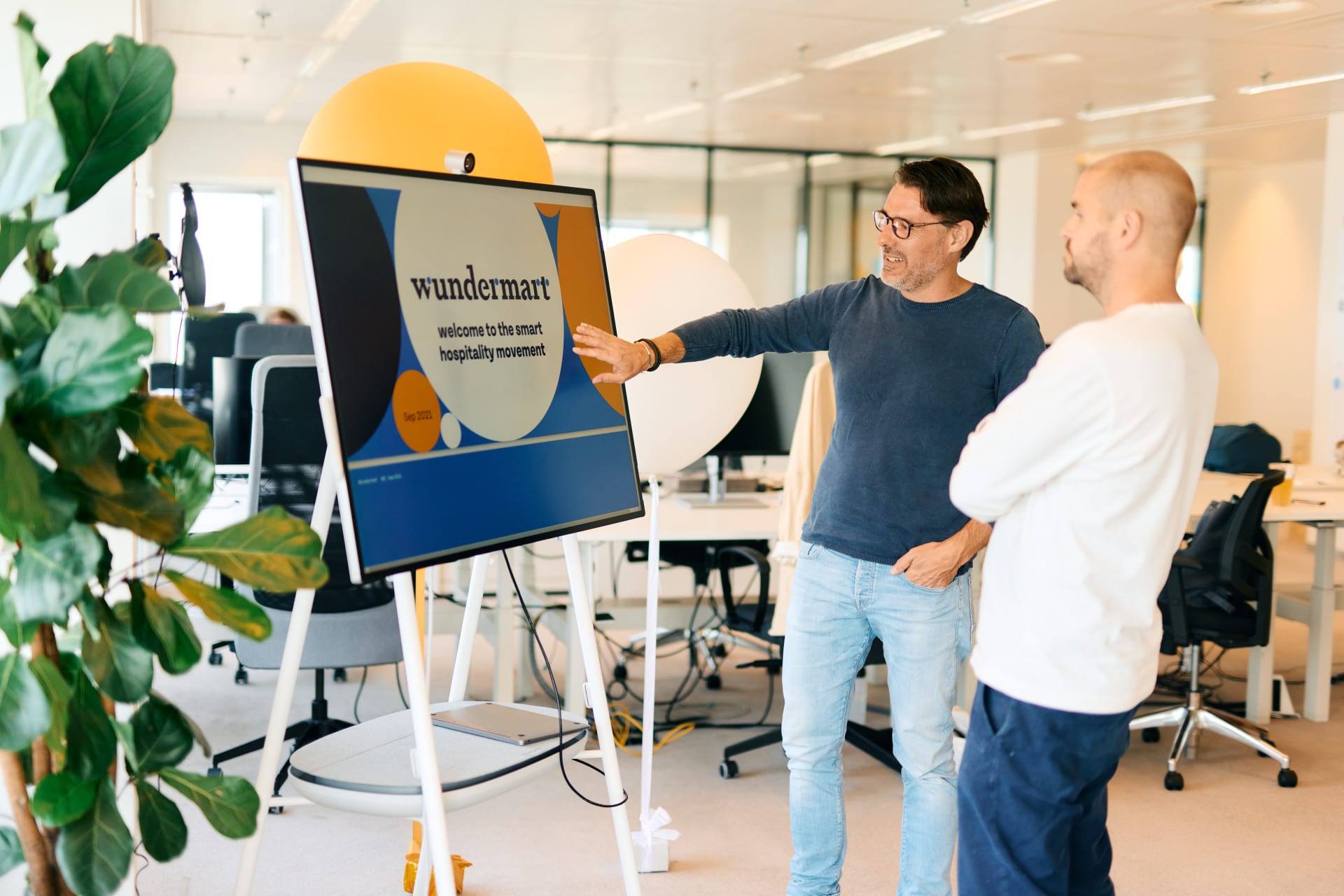 Shopkeeper (Hamburg)
Hamburg

,

Germany

Shop operations
Job description
Wundermart is looking for a new Shopkeeper to monitor and maintain our shops in the Hamburg region. Our shops are popping up in hotel lobbies all over Germany - join in! 
The Wundermart story.
Ever since the birth of Wundermart we have been on a mission. To challenge the status quo in retail and bring back shops to the heart of communities. Our smart tech solution has made it possible to run a small convenience shop profitably in places where this was deemed impossible before. Right now, our shops are popping up in hotel lobbies all over Europe, but this is only the start. We still have a long way to go, and we need your help to get us there.

What you will do
To continue expanding our growth and ambition, we are on the lookout for new shopkeepers who will make sure that our shops are regularly monitored and maintained. This means we are looking for somebody to take care of deliveries and stock inventory, to maintain the shop's pristine appearance, as well as to collaborate with the Wunder team to tailor sales strategies for our shop locations.
Your key responsibilities
Commission & deliver orders to our retail locations.
Monitor and maintain stock levels to ensure optimal inventory.
Maintain a clean and presentable store appearance.
Track sales performance and provide feedback to improve sales strategies.
Job requirements
Your credentials
Must possess a valid driver's license Class B (experience with bigger vehicles is a plus).
Good communication and interpersonal skills.
Good level of English. German basic/conversational level.
A strong work ethic and a commitment to providing exceptional customer service.
An eagerness to learn and adapt in a fast-paced environment.

What do we have to offer
Our company motto is 'never settle' and that also applies to the way we look at personal performance and growth. We encourage our colleagues to be open minded and listen to each other. To dare to make mistakes, as long as we bring new insight and strive to move forward. To take ownership of our work and always look for opportunities to create better solutions for existing problems. Sounds good? Then read on!
Competitive package;
A great working environment with incredibly nice colleagues;
A lot of freedom and ownership;
Being able to continuously challenge yourself and a guarantee for personal development.
Ready to take your career to the next level?
All we need from you is a resume showing your work experience to date. If you fit the criteria, our Talent Acquisition team will reach out to set up an initial interview. 
Hamburg
,
Hamburg
,
Germany
or
Apply with Linkedin
unavailable
Apply with Indeed
unavailable
Hamburg
,
Hamburg
,
Germany