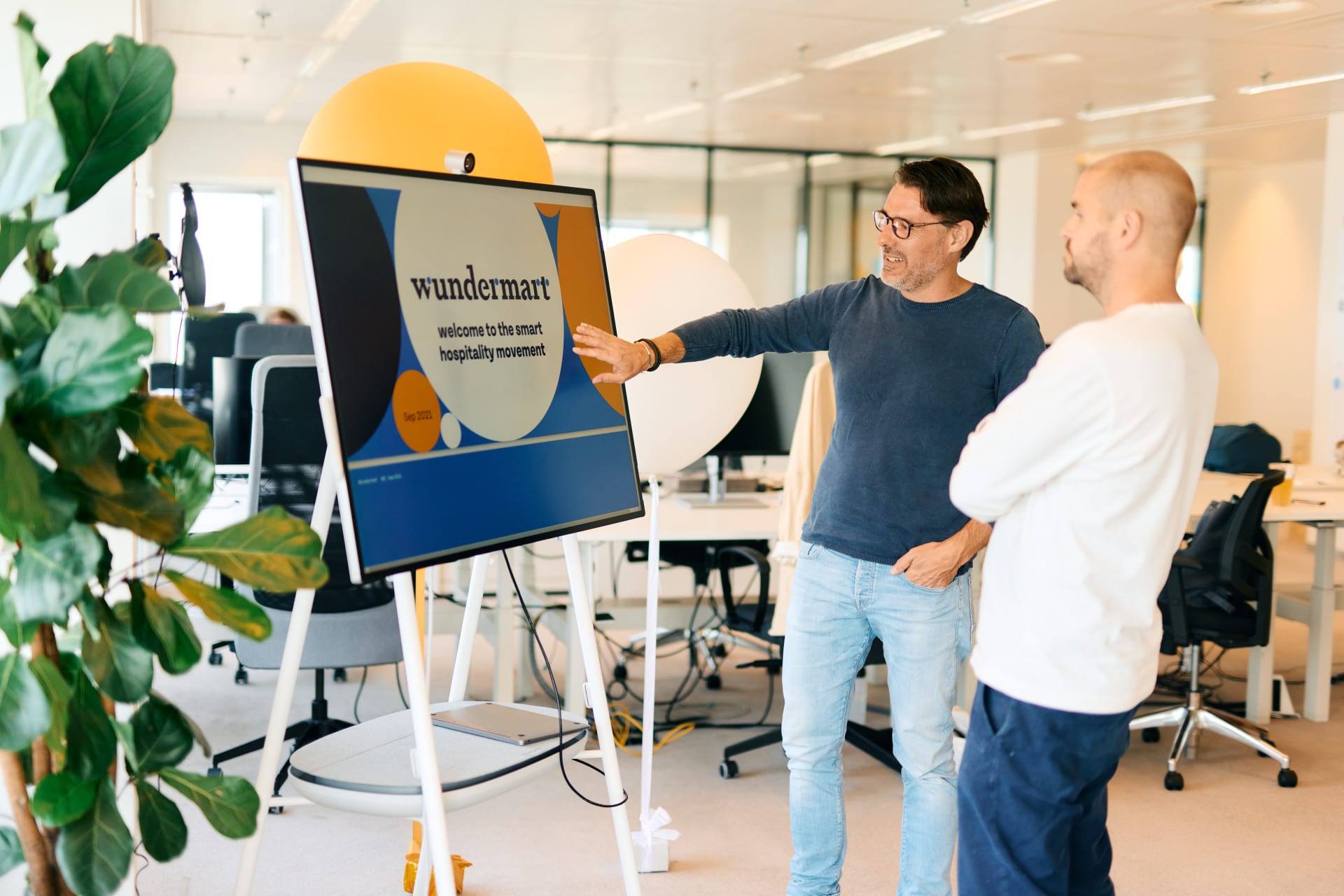 Project Manager
Amsterdam

,

Netherlands

Shop operations
Job description
As a Project Manager at Wundermart, you will coordinate the design, plan and build of Wundermart shops, everything from the signing of the shops to the cutting of the ribbon. From planning, to strategy and problem-solving, your addition to the team will be key in our scale-up journey. Does this sound like you? Read further!
The Wundermart story.
Ever since the birth of Wundermart we have been on a mission. To challenge the status quo in retail and bring back shops to the heart of communities. Our smart tech solution has made it possible to run a small convenience shop profitably in places where this was deemed impossible before. Right now, our shops are popping up in hotel lobbies all over Europe, but this is only the start. We still have a long way to go, and we need your help to get us there.
What you will do.
As a Project Manager you are responsible for the opening of Wundermart shops, leading the process from signing to the official opening of the shop. You will own and oversee the planning process, collaborating with external partners and internal teams. Moreover, your valuable insights and creative, problem-solving thinking will be key in improving processes where needed.
To make sure that you maintain the quality of these responsibilities you must be able to also analyze your work and way of working and define improvement projects that you will execute.
The ideal candidate is extremely flexible, well organized, analytical, self-assured, entrepreneurial, and very pragmatic. For this position, it is not only important to have a strong hands-on mentality, but also to be able to delegate and set priorities where needed. You are well organized and skilled in creating contingency plans and reacting quickly to changing priorities, enjoying the challenge of coming up with solutions and remaining calm and pragmatic when direction unavoidably changes. Wundermart is growing rapidly, so together with other internal teams you will collaborate in developing the roadmap of our scaling-up journey.
Job requirements
Your credentials.
You hold a Master's degree and you have between 1 and 3 years of relevant working experience, preferably in a retail and rapidly evolving environment;
Ideally you already had a first experience in project management, overseeing processes and delegating tasks;
You thrive in the ever-changing needs of a growing organization;
You work pragmatically and hands-on, and you have excellent time management skills, setting up priorities accordingly;
You speak and write fluently in English;
You live in or around Amsterdam;
You are available for a minimum of 32 hours per week, including at least one day at our Amsterdam based office.
What do we have to offer.
First and foremost, a down-to-earth, warm, and inspiring environment. A place where you can collaborate with like-minded people and flourish as an individual. Our company motto is 'never settle' and that also applies to the way we look at personal performance and growth. We encourage our employees to be open minded and listen to each other. To dare to make mistakes, as long as they bring new insight and help us move forward. To take ownership of their work and always look for opportunities to create better solutions for existing problems. Sounds good? Then read on!
Competitive package;
Unlimited days of holiday;
Lunch at our HQ in Amsterdam;
A great working environment with incredibly nice colleagues;
A lot of freedom and ownership;
Being able to continuously challenge yourself and a guarantee for personal development.
Ready to take your career to the next level?
All we need from you is a resume showing your work experience to date, and (optionally) a cover letter expressing your motivation to apply for the role. If you fit the criteria, our Talent Acquisition team will reach out to set up an initial interview. If there's a match between us, a second interview with the Team Lead, an assessment, and a final interview with a Management Team member will follow.

Please note: We will not reply to external recruitment agencies.
Amsterdam
,
Noord-Holland
,
Netherlands
or
Apply with Linkedin
unavailable
Apply with Indeed
unavailable
Amsterdam
,
Noord-Holland
,
Netherlands