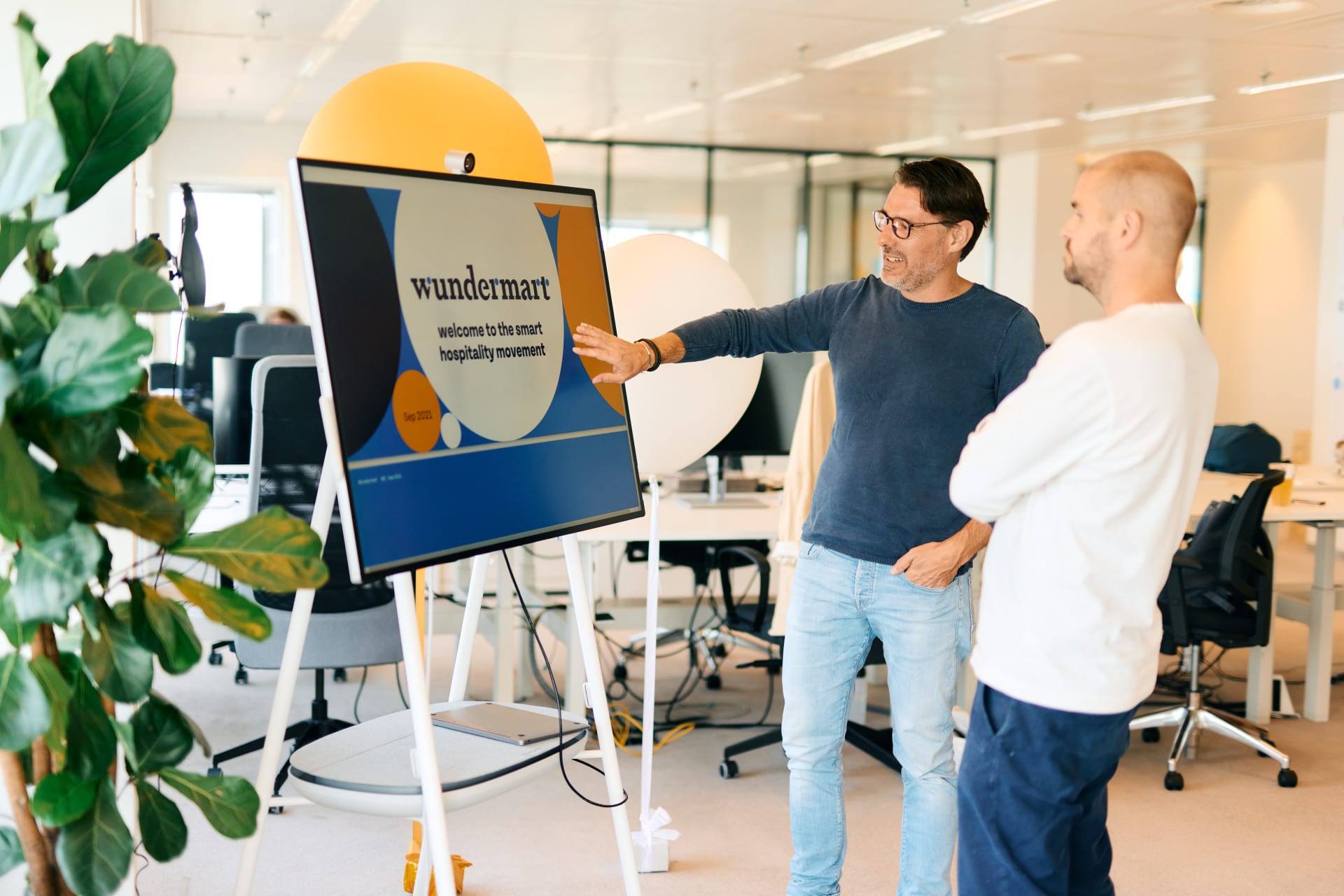 Financial Controller
Amsterdam

,

Netherlands

Finance
Job description
As Financial Controller, you will be responsible for overseeing day-to-day financial operations, playing a vital role in ensuring Wundermart's financial health and compliance.
The Wundermart story
Ever since the birth of Wundermart we have been on a mission. To challenge the status quo in retail and bring back shops to the heart of communities. Our smart tech solution has made it possible to run a small convenience shop profitably in places where this was deemed impossible before. Right now, our shops are popping up in hotel lobbies all over Europe, but this is only the start. We still have a long way to go, and we need your help to get us there.
What you will do
In this key position, you'll be at the helm of our financial operations, overseeing critical processes, detecting risks, and driving excellence in Wundermart's financial operations. You'll be at the forefront of ensuring tax compliance and meeting local statutory requirements, working closely with external accountants to keep our financial house in order. You will navigate complex reconciliations and provide in-depth financial insights to both internal and external stakeholders.

In this role, you will be a crucial member of our Finance team, reporting directly to our Finance manager and collaborating closely with both our bookkeeper and financial administrator.
In a nutshell, your meticulous dedication to precision, compliance, and financial excellence will be instrumental in Wundermart's continued success as we expand and grow.
Your key responsibilities
Ensuring tax compliance and (local) statutory requirements together with external accountants;
Maintaining internal control, detecting risks and taking timely effective action;
Managing complex reconciliations and analyses;
Preparing monthly reports for internal and external stakeholders;
Cashflow management;
You will be the main contact for external audits;
Developing annual reports, VAT, CIT and Wage Tax reporting.

Job requirements
Your credentials
You are a register controller, with experience in creating annual reports, leading external audits, and VAT compliance;
You hold a Bachelor's degree or Dutch HBO in Finance or Accounting;
You have minimum 5 years of experience in finance roles;
You thrive in a creative, fast-paced scale-up environment, with operations in multiple countries across Europe;
You have an analytical, critical, and approachable spirit with strong communication skills;
You speak English (Dutch is a plus).
What do we have to offer
First and foremost, a down-to-earth, warm, and inspiring environment. A place where you can collaborate with like-minded people and flourish as an individual. Our company motto is 'never settle' and that also applies to the way we look at personal performance and growth. We encourage our employees to be open minded and listen to each other. To dare to make mistakes, as long as they bring new insight and help us move forward. To take ownership of their work and always look for opportunities to create better solutions for existing problems. Sounds good? Then read on!
Competitive package;
Unlimited days of holiday;
Lunch at our HQ in Amsterdam;
A great working environment with incredibly nice colleagues;
A lot of freedom and ownership;
Being able to continuously challenge yourself and a guarantee for personal development.
Ready to take your career to the next level?
All we need from you is a resume showing your work experience to date, and (optionally) a cover letter expressing your motivation to apply for the role. If you fit the criteria, our Talent Acquisition team will reach out to set up an initial interview. If there's a match between us, a second interview with the Team Lead, an assessment, and a final interview with a Management Team member will follow.
Please note: We will not reply to external recruitment agencies.
Amsterdam
,
Noord-Holland
,
Netherlands
or
Apply with Linkedin
unavailable
Apply with Indeed
unavailable
Amsterdam
,
Noord-Holland
,
Netherlands